With our busy lifestyles, it is crucial to hire a Realtor that is going to get the job done right the first time. I am not a typical real estate agent. I am also a consultant--making sure you have a full understanding of your transaction. You can relax knowing I am exhausting all possibilities when it comes to exposure for your listing, finding the right house to meet your needs, or handling your investments and transactions with expertise. If you would like an agent that will take care of you with a professional level of service, call me today.
Growing up and relocating frequently throughout my childhood peaked my interest in real estate. My career has spanned a decade of experience which has included property management of over 75 single family homes and commercial properties, assisting clients to purchase and sell their homes, and helping people to lease property. What is most amazing about doing business in Houston is the diversity of lifestyles you can achieve in our beautiful city and it's surrounding areas-- from the fast paced, city life with easy access to restaurants and nightlife, to the calm and serenity of open acreage and country living. The Houston metroplex has it all!! What I love most about being a real estate broker is the relationships and friendships that develop throughout the process, and the ability to assist my clients in a life changing experience that helps to open or close a new chapter in their lives!
Marie is a native Houstonian who has been dedicated to her career in real estate since 2001. Her upbeat energy is contagious and inviting. She truly listens to her clients to seek and understand their wants and needs. Her fierce passion for client-satisfaction is the key to her success.
Professionally, she is a full-time Realtor serving clients throughout Fort Bend County, specializing in the West-Southwest area where she is well-versed in all skills necessary to facilitate a variety of transactions. Her ongoing in-depth training, coupled with over 20-years of experience, gives her exceptional insight into the world of real estate. From basic to complex deals, Marie has keen and up-to-date knowledge of the market, as well as the negotiation skills and strategies to get the job done!
Marie takes pride in being a member of the Houston Association of Realtors, Texas Association of Realtors, and National Association of Realtors. She also has a position on the First Colony Real Estate Committee. An integral member of her community, Marie not only regularly volunteers for school functions in Fort Bend ISD where her children attend school, but she moderates and participates as a top contributor in social media groups, namely MOMS of Missouri City/Sugarland on Facebook, which has over 2500 members. She supports and promotes local businesses and gives back to her community whenever the opportunity arises. Marie also enjoys cooking, living a healthy lifestyle, and making new memories with her family, friends, and fur-babies.
If you are looking for a Realtor who possesses advanced knowledge, years of experience, professionalism, and integrity, Marie Vu has them all. She always delivers personal attention and excellent customer-service, and never without an infectious smile.
I've worked in the real estate industry for the past few years in community outreach, marketing, and as an executive assistant for Living Houston. Under my broker's mentorship, I developed a love and passion for the real estate industry and made the decision to become a licensed Realtor. I'm intuitive, personable, and an excellent communicator. My penchant for connecting with people and their needs allows me to help match them to their desires. My industry knowledge and negotiation skills make me invaluable to my clients and other agents. With the highest level of professionalism, I provide unparalleled service and constantly advocate for my clients. As a Houston area resident for 30+ years, I'm an expert in neighborhoods in and around Sugar Land and Missouri City. Living Houston is an integral part of the community, and supporting local businesses is a pillar of our brokerage. Supporting the community is also a key aspect of my personal life as a mom of two; helping my children develop strong community roots through their education and activities is essential. These connections allow me to network and thrive within the city and give me a more in-depth perspective to offer clients moving to Fort Bend County and surrounding areas. My commitment and dedication to both work and family are at the core of who I am. I'm genuine, honest, professional, and a lot of fun, and you'll find yourself continually impressed with all the staff at Living Houston Real Estate.
Frank comes from twenty years of high-end retail management. He specializes in commercial leasing and purchasing. In his leisure time, he is an avid triathlete and has competed in several Ironman races.
Dante Baker, also known as Mr. Home Advocate, is a Realtor with a background in Army service and a strong sense of protection and service. Real Estate is his greatest passion, and he is dedicated to helping others find their next property, whether it be their first home, next home, a spacious commercial space, a vast land with endless opportunities, or a breathtaking farm & ranch property. Dante believes in putting his clients first and providing exceptional communication and fierce negotiating skills to ensure a successful transaction. Honesty and transparency are essential to him, and he always prioritizes his client's needs and desires.
When he is not working, Dante likes to stay active at the gym and volunteer at the Houston SPCA. Spending time with his family, including his mom's French bulldog, Gizmo, is also important to him. As a native Houstonian, he has extensive knowledge of the city and all it has to offer. Clients can trust Dante to be their advocate in the Real Estate world.
Originally from Honolulu, Hawai'i, Geraldine is often asked why she chose Houston as her new home. In her own words Geraldine says, "Houston is a phenomenal place to work and play due to its diversity, liveliness, and an abundance of opportunities. And being in a centralized location for domestic and international travel is a must."
As someone who fully understands what it takes to relocate to this sprawling city, Gee enjoys meeting people looking to plant roots in Houston and the surrounding areas. Gee is honored to assist them with their real estate needs by utilizing the expertise of her own experience.
Geraldine has earned a bachelor's degree in business finance and a master's in business administration. However, her true strength in real estate comes from her analytical background. Gee served our country as an analyst in the United States Army, both active and reserve components, and she continues to serve as needed when time allows. The values instilled by the military, her lifelong love of learning, and her dedication to serving the community have shaped her.
When Gee isn't working with clients or fulfilling her military service, you can find her traveling, exploring the great outdoors, volunteering for veterans and other charitable organizations, hitting the gym, or enjoying good vibes in HTX.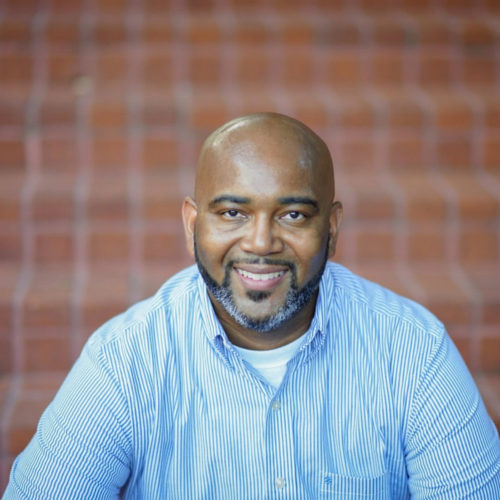 Coming Soon
Sandra moved to the USA in 1989 from Cape Verde Islands on the west coast of Africa. Her native language is Portuguese, which helped her quickly become fluent in Spanish, making her trilingual!
Sandra developed a passion for interior design at a young age, eventually leading to a real estate career. With 20+ years of experience in customer service management, sales, and handling legal agreements and contracts, she's built a business model on solid communication, dedication, and transparency.
As a highly organized and detail-oriented individual, Sandra excels as a REALTOR®, and her warmth and exceptional people skills endear her to her clients. Sandra values the many significant, long-lasting relationships born from her outstanding work ethic, and she loves helping buyers, sellers, and investors find exactly what's right for them.
When Sandra isn't making homeownership dreams come true for her clients, she enjoys spending time with her big family, especially with her husband and three daughters.
Emileigh is a proud graduate of Texas State University with a BA in Early Childhood Development and a MA in Administration from University of Houston- Victoria. Prior to entering the field of real estate, she taught early elementary as well as coaching teachers across Texas for a combined 12 years. When not with her clients, Emileigh can be found volunteering and supporting her kids' school, traveling with her family or enjoying date nights at new locally owned restaurants in the city.
Please consider Emileigh Hebert for all your Katy and Greater Houston real estate needs. As a licensed Realtor, Emileigh earns respect with her clients by working tirelessly on their behalf and by always offering them candid advice. One of her favorite parts about being a Realtor is being able to take her clients and guide them through the process of finding their dream home in the most timely, effective and stress-free way as possible.
Born and raised in Houston, Angelo has chosen a career in real estate after being in the food and beverage industry for the past ten years. He is excited to be turning that local focus towards assisting you find your forever home.
Angelo trains in Jiu-Jitsu and MMA, which shows dedication and commitment in an individual.
On his spare time, he enjoys playing basketball with his friends and spending time with his family. Angelo is an avid animal lover. He has three dogs and makes a difference in his community by fostering cats and dogs. He is passionate for helping homeless pets and advocates to adopt, foster, and volunteer with your local shelter.
I am Natalia Branch, a full-time realtor with Living Houston Real Estate Experts who will help you negotiate the best terms -at the best price.
I will also point out improvements that will maximize resale in the future & provide pointers along the way on school districts, contractors, & everything you want to know!
I have 15 years of full-time experience in retail, customer service, strategic communication, relationship development, client retention as well as being bilingual in English and Spanish, you will want to have me on your side of the transaction.
Education: Bachelor's degree in Business Administration Management -with a minor in HR- Entrepreneurship certificate/ certificate as translator English to Spanish in the medical field -Licensed P&C
In my short time of being a Real Estate agent I have an excellent reputation in the industry as a highly competent, honest, and professional agent.
I love my job! Whether you are buying, selling, renting, investing, or considering all the above, I'm happy to help.